Welcome to Curry In A Hurry
Our Story
Curry in a Hurry is an express restaurant that simplifies your meal to four high-quality choices. Even with the rapid service, we use the same high-quality ingredients and chefs as Ruchi Indian Cuisine in south Overland Park. We're always changing our selection ensuring that you'll want to come and try something new on your next visit.
Our Specials: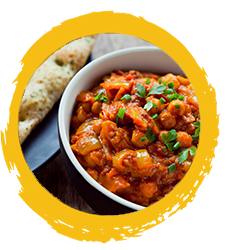 Vegtarian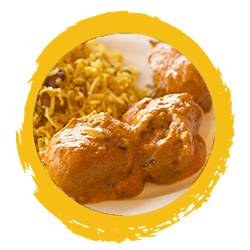 Non-Veg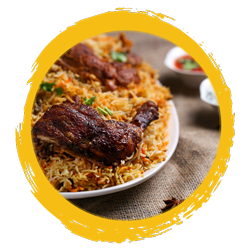 Chicken Pot Biryani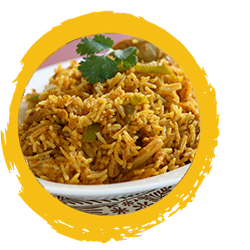 Veg Pot Biryani
Authentic Indian Meals Near You
Curry in a Hurry now proudly serves the Kansas City area in three prime locations—in downtown Kansas City and inside Crown Center and Olathe Kansas City. Regardless of where your office is, we can provide a quick, fresh meal at a convenient location for you.